"Metropolia" Shopping Center - News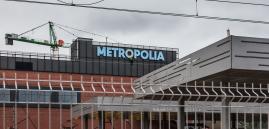 W mijających tygodniach Galeria Metropolia w Gdańsku Wrzeszczu wzbogaciła się o kolejnych najemców podpisując ponad 10 umów o łącznej powierzchni przekraczającej 2400 m2. Do marek, które pojawią się w Galerii dołączył m.in. sklep sportowy PUMA, restauracja Pizza Hut oraz sklep z biżuterią APART. Obecny stan komercjalizacji obiektu, na siedem miesięcy przed otwarciem, ocenia się na 75%.   Wśród nowych najemców modowych pojawi się również sklep z obuwiem TopFashion, kolejny w trójmieście salon Ka Sport z ofertą takich marek jak: Regatta, Alpine Pro, Brubeck, The North Face, Jack Wolfskin,...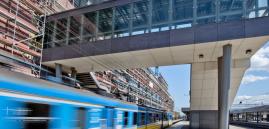 Niespełna 10 miesięcy dzieli nas od premiery długo wyczekiwanego projektu handlowego w Gdańsku Wrzeszczu. Oficjalne otwarcie Galerii Metropolia zaplanowano na wrzesień 2016 roku. Obecnie trwają intensywne prace przy elewacji, a także wewnątrz budynku. Równocześnie trwają rozmowy z najemcami dotyczące ostatnich wolnych powierzchni pod wynajem. Galeria Metropolia to część wieloetapowej inwestycji prowadzonej przez Przedsiębiorstwo Budowlane Górski, która w znaczący sposób zmienia oblicze dzielnicy Wrzeszcz w Gdańsku. W skład całego przedsięwzięcia wchodzi m.in. budynek Galerii Metropolia oraz...
Pages